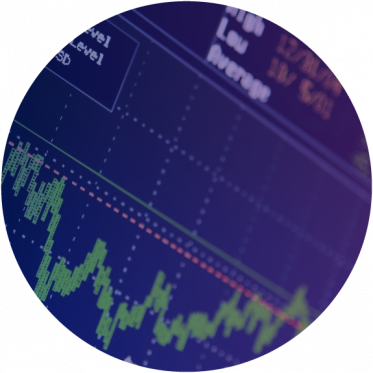 How a leading Exchange offers a significant trading advantage to its members
A leading global operator of financial markets and provider of innovative trading technologies.  The company's exchanges in the United States, Europe and Asia trade equities, futures, options, fixed-income and exchange-traded products, representing one-third of the world's equities trading, the most liquidity of any global exchange group.
The challenge
Our client operates in a fiercely competitive global market that demands absolute precision in delivering mission critical trading and large volumes of financial data at high speed.  Prolific outages affecting competitors have featured recently in the media leading to enhanced scrutiny of exchanges and how quickly they can react to any issues within their large, complex trading environments. 
Our client previously relied on a number of third-party and custom tools to manage and provide monitoring data from across their trading estate, which was time consuming and complex to manage.  The desire was to achieve a connected, real time view across the disparate systems to help identify issues and sources promptly before customers were impacted.
The results
Using one tool, Geneos, has increased efficiency of the IT support team by streamlining and automating processes. The increased visibility and information available supports more efficient handling of problems, leading to preventative action to avoid outages and improved overall 'time to resolve'.  The performance data can support trending analysis and capacity management, enabling them to better predict and manage business demands.
Geneos dashboards consolidate platform views to display key technical information collected from across the entire IT environment, such as matching engine status, away market availability, post trade connectivity, broker services, member connectivity status and Market Data health.  The easily sharable dashboards ensure users are viewing the same data, enhancing collaboration further across the business.
"ITRS Geneos gives us the ability to actively monitor technology performance across our U.S. exchanges in real time in an effort to ensure efficient and orderly market operations. With ITRS Geneos we are able to replace a collection of tools with a single integrated dashboard, making problem diagnosis and corrective action much more efficient and quickly implemented" – Group Chief Information Officer, market leading Exchange
Geneos for Exchanges
Geneos has been implemented across our client's U.S. equities and options operation.
Collect 
3 key areas including:
matching engines

client gateways

market data feeds
Our client gained even further insight by using the Geneos toolkit to create specialist applications providing time stamp analysis and data integrity monitoring, while complementing the interfaces already available through our ITRS Partner Programme.
Visualise
Geneos dashboards have been deployed to display key technical information, like component or market connectivity, and real time status of connections alongside business information such as price deviations, trading activity or price comparisons to highlight compromises to data integrity.
alerts via email, SMS or streamed to prompt automated remediating processes and start-ups

plug-ins such as FIX Analyser to track messages and connectivity for FIX systems
This allows the number of tools used to be streamlined and processes to be simplified and even automated where appropriate.
Analyse
Collecting data from multiple sources, including third party and bespoke applications, enables Geneos to provide:
a complete view of business and technical information in one place a value-based early warning system to help prioritise issues and reduce false alerts
Get in touch to find out how Geneos can help you understand your technology in real-time