["Product Information"]
"0"
"0"
Make ITRS Group part of your cloud strategy
Tools to create cost-effective, resilient and efficient cloud estates for the always-on enterprise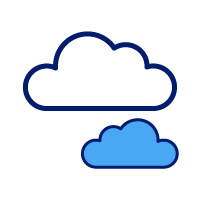 Monitoring for cloud applications and infrastructure
Monitoring cloud infrastructure and the applications which run off it is just as important as on-premise. The world of financial services is investing more and more in cloud-infrastructure, making proper cloud and container monitoring more important than ever. 
Both cloud computing and the use of containers offers efficiency gains to our customers working on infrastructure and IT. Applications can be deployed more rapidly across virtually any system. As a result monitoring is more important than ever, in an environment which is more dynamic than traditional on-premise IT estates.
ITRS: Monitoring the Cloud
Create cost-effective, resilient and efficient cloud estates to support your business
Proactive monitoring and alerting to prevent performance degradation on cloud-applications
Monitor the real-time health of private, hybrid and public cloud applications as well as infrastructure through a single pane of glass
Analyse the full stack of application performance metrics, custom metrics, container and server utilisation metrics
Drill down to a specific container to see the resources used by every individual processes 
Digest measurable evidence to track performance before and after cloud migrations