Take the leap to observability
See what is happening in your full IT stack - networks, infrastructure, applications, data and more.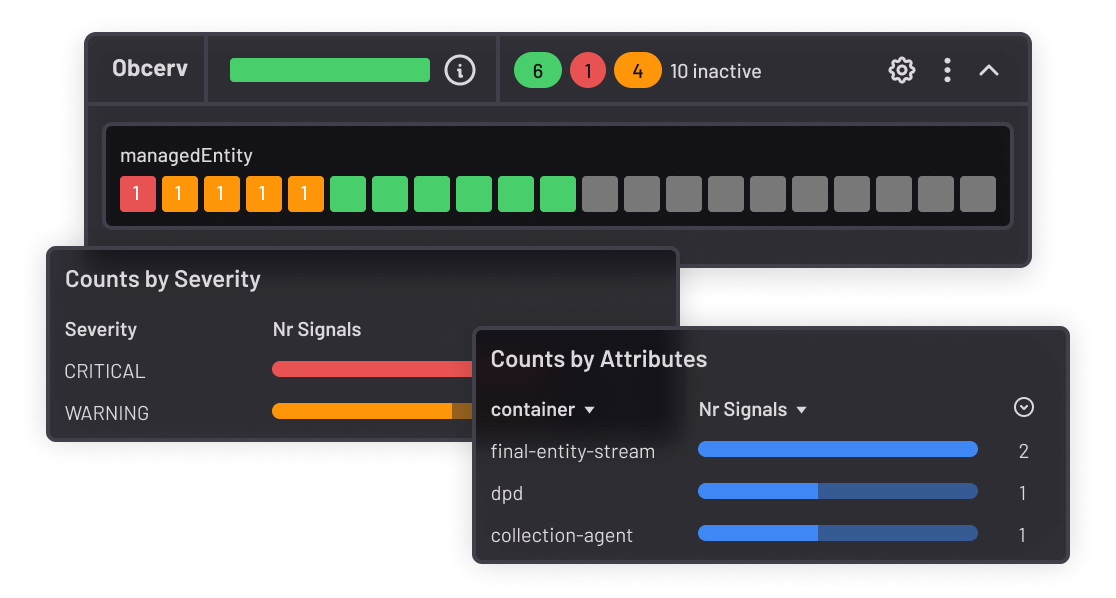 Get real-time observability for all your IT environments
Deploy real-time observability and monitoring for all IT environments on-premises and in the cloud.
Aggregate data from multiple monitoring tools, across distributed environments, etc.
Store data effectively, balancing the need for depth of data with the cost of storage.
Use sophisticated analysis and AI to identify root causes and trends.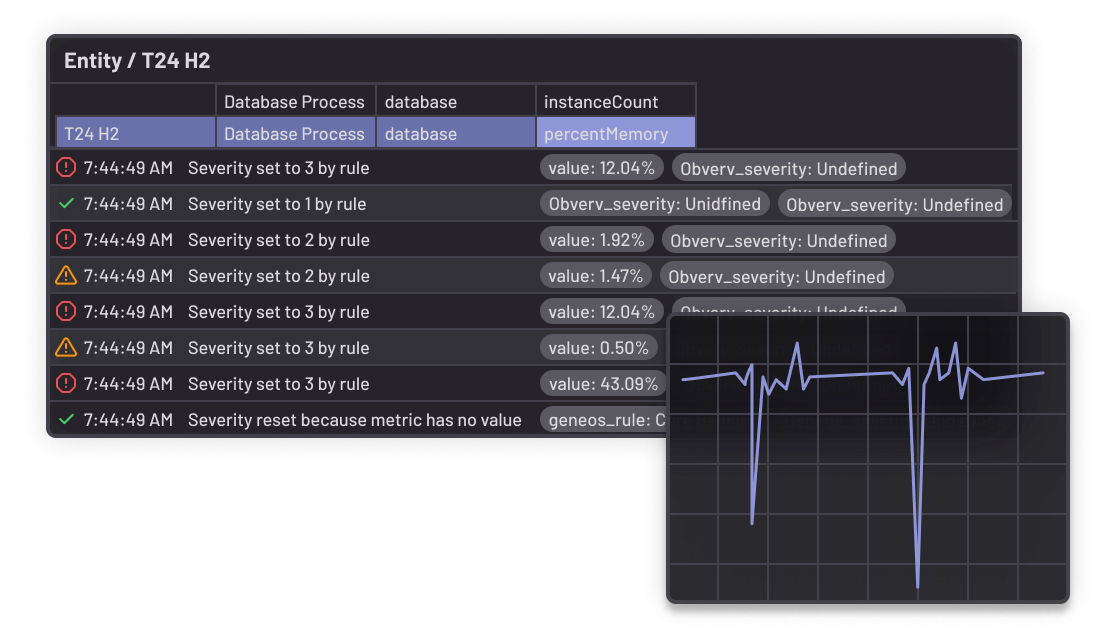 Discover the 'why' about IT incidents with observability
Store and analyze all monitoring data (logs, time series metrics, alerts, etc).
Gain insights from properties and patterns that are not defined in advance.
Use algorithms to detect anomalies in the IT estate which may cause failure.
Locate root cause after an event and avoid performance issues in the future.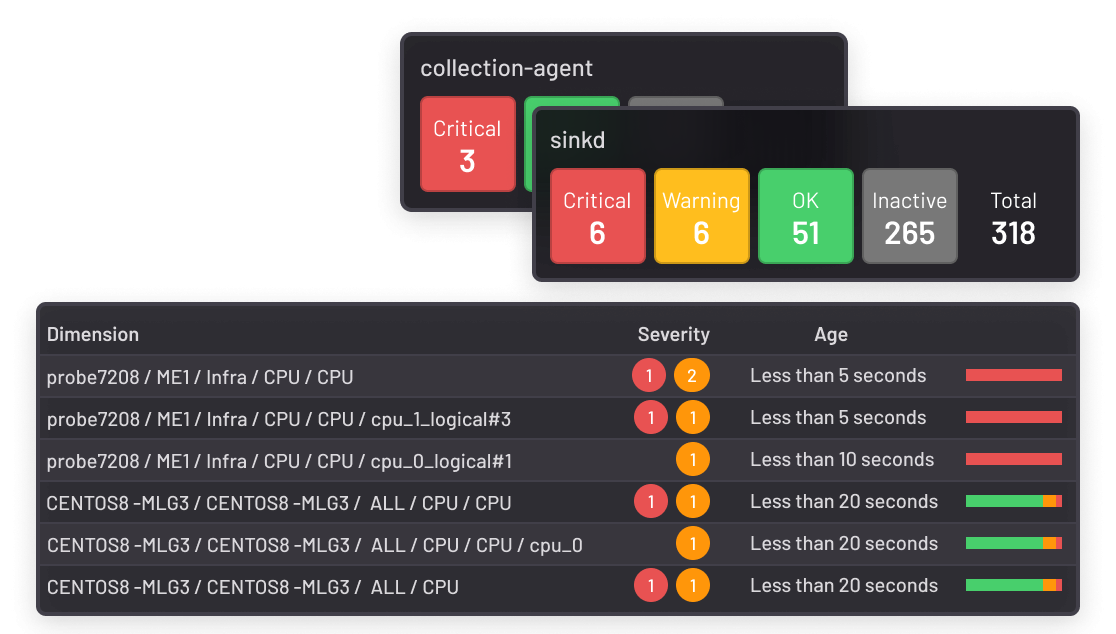 Understand your IT business environment, act now, plan for tomorrow
Improve business performance by seeing the relationships between data, processes, and transactions.
See the impact your IT performance has on transactions or customer experience.
Ensure the highest availability and performance for your IT environment.
Realize better mean time to recovery (MTTR) and avoid "severity 1" events that impact customers.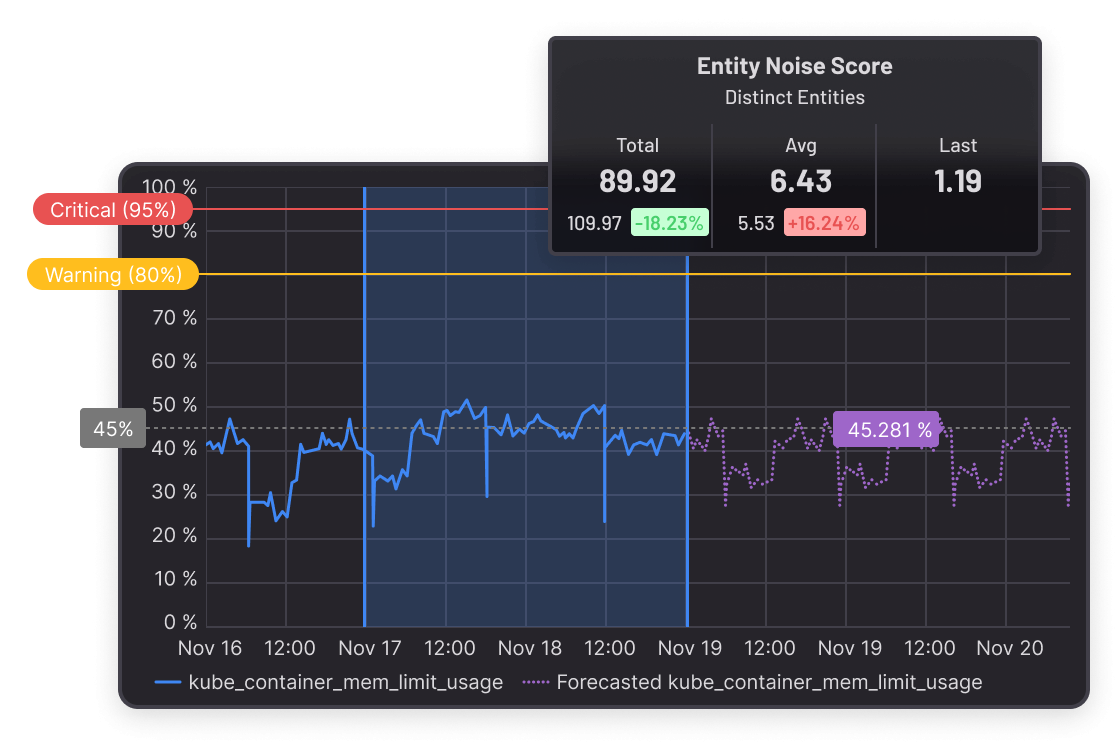 Realize the benefits from monitoring with observability
Supercharge operational resiliency (SLAs, SLOs, SLIs).
Avoid regulatory fees or penalties.
Boost cost savings thanks to lower downtime.
Reduce alert fatigue through better automation.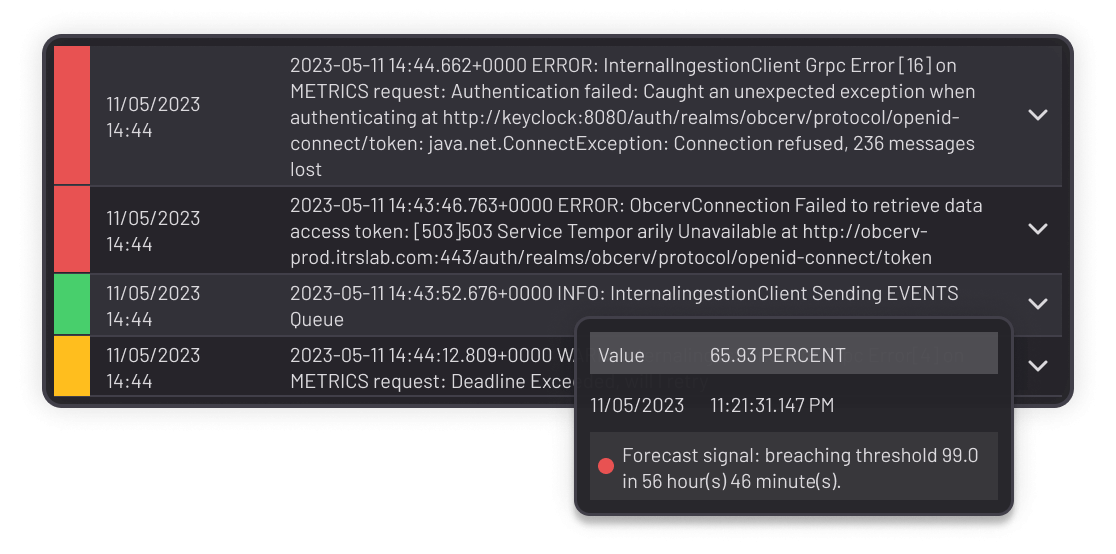 Fix IT problems faster with observable context data
Add context to alerts to see relationships between your data, processes and transactions.
Improve business performance with intelligent data storage and aggregation to drive competitive advantage.
View with a single pane of glass and take control of your complex IT environments.
Experience the future of IT observability
Dive into a new IT insights era with ITRS. Monitor your entire stack, uncover patterns, prevent incidents, and boost performance.