["Geneos"]
["Geneos > Gateway Hub"]
["Geneos > MiniGeneos"]
["Trade Analytics"]
["Solution"]
"0"
"0"
Real-time visibility for your buy side organisation
Full observability for your IT and trading infrastructure
For organisations operating in the high-pressure environment of capital markets, ensuring business-critical systems are always on is not optional. Having end-to-end visibility into your trading, asset management and associated business processes can help you ensure performance while mitigating technological risk.
At ITRS, we have 25 years' experience helping organisations operating in capital markets get real-time observability into their IT infrastructure and trading while safeguarding the performance and resilience of their business operations.
Protecting your trading in times of disruption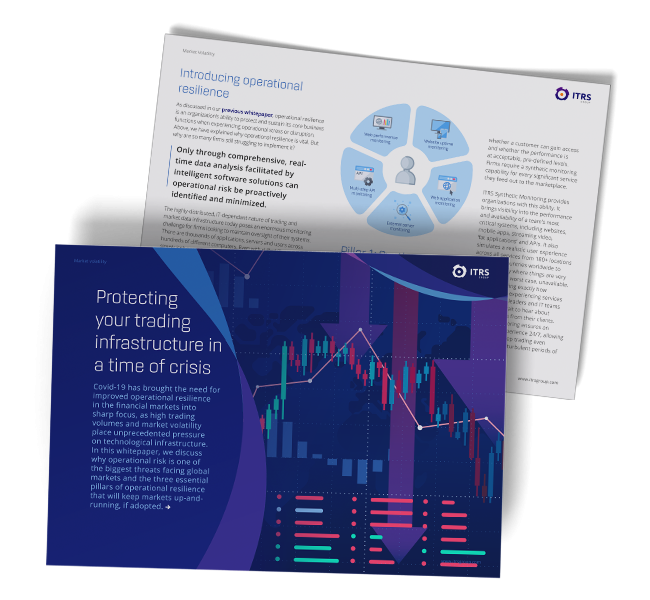 The debate around the need for improved operational resilience in financial markets is far from new but was brought even more into the spotlight by the Covid-19 pandemic, as high trading volumes and market volatility placed unprecedented pressure on technological infrastructure.
In this whitepaper, we explore why operational risk is one of the biggest threats facing global markets and uncover the three essential pillars of operational resilience that can keep markets up-and running.
Watch our demo and see how we can help
Our real-time, customisable dashboards give you a complete picture of your IT infrastructure, mission-critical applications and pre or post-trading events.
Watch our demo now to see our real-time monitoring tool, Geneos, in action and learn why we can help a buy side organisation like yours.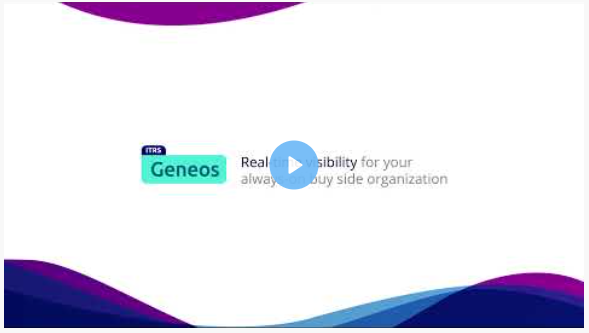 Geneos: your real-time monitoring tool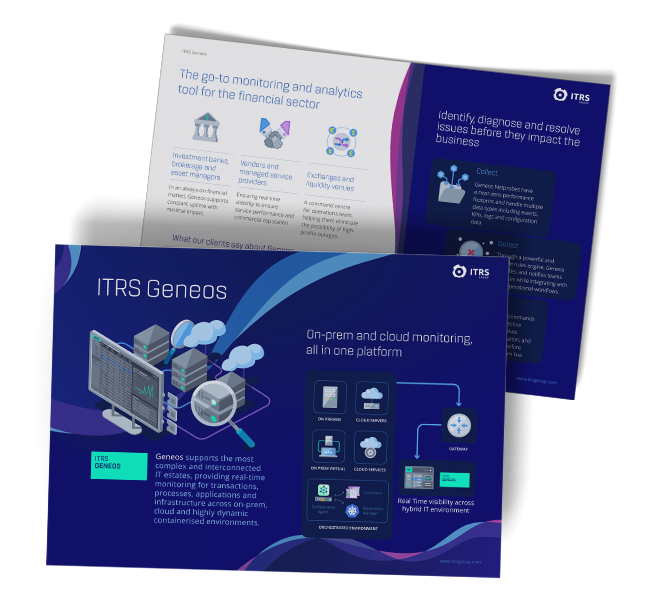 Geneos supports the most complex and interconnected IT estates, providing real-time monitoring for transactions, processes, applications and infrastructure across on-prem, cloud and highly dynamic environments.
See ITRS in action
We understand that navigating IT environments can be complex, and every organization faces unique challenges. That's why we offer customized demos tailored to your specific needs. Book your demo today to experience the power of intelligent, hybrid IT monitoring.