Market Data Monitoring (MDM)
Market data is the electronic streaming of data, which contains price and volume related data for a financial instrument traded by a trading venue.
Since typical financial instruments can generate thousands of data points in any one day and banks need a tool to check whether this information is erroneous. Geneos is a sophisticated monitoring solution to ensure that traders are acting on correct information.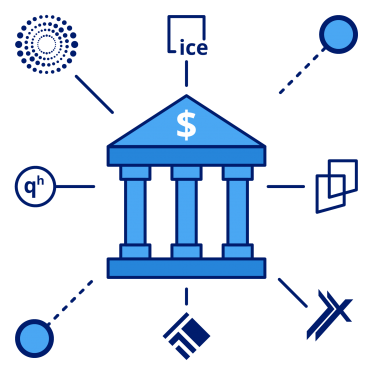 Challenge
There are a number of reasons why data becomes erroneous, and the effects of poor quality data on traders' P&L can be significant. Financial institutions must first ensure maximum availability consists of checking in real time the status of the connections to all market data sources. The next stage is to monitor the performance of these feeds to ensure that latency meets existing SLAs and the underlying infrastructure can support current and future update rates. Finally, organisations should monitor the accuracy and resiliency of market data feeds by comparing price and latency across different feeds.
The process of monitoring market data is not an easy task. It requires handling an ever-larger volume of market data volumes, processing the data to extract insights and then alerting the relevant person once an issue arises.
There are many examples every day of where we have that insight because of ITRS that will avoid many potential issues
VP of Enterprise Monitoring Services at Bank of America
Solution
Our Market Data Monitoring (MDM) solution is an end-to-end monitoring tool, giving a real-time health indicator for the availability, performance, accuracy and resiliency of market data feeds.
• Collect and process market data from X leading market data providers for over 1 million financial instruments across a number of asset classes.

• Dashboarding and visualisation tools to meet the needs of both front and middle office teams.

• Identifies price and latency across multiple sources to enable traders to get the fastest, most accurate information.

• Early warning system to alert support teams on anomalies in pricing and volumes.

• Meet regulatory commitments (eg. MiFid II) by providing evidence for best execution in market pricing.