["Capacity Planner"]
["Geneos"]
["Log Analytics"]
["OP5 Monitor"]
["Whitepaper"]
"0"
"0"
Whitepaper: Is digital transformation the new normal for staying competitive?
Download the whitepaper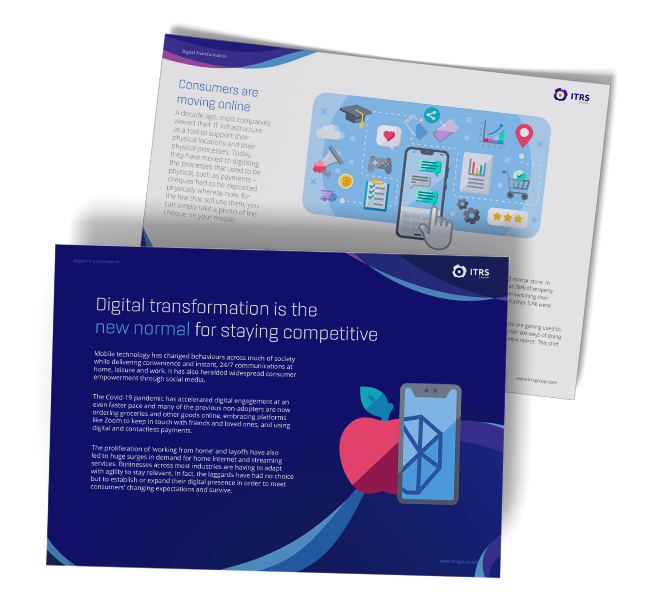 Changing expectations
Technology has changed behaviours across society while delivering 24/7 communications. The Covid-19 pandemic has accelerated digital engagement even more, leading to huge surges in demand for online services. Enterprises across every sector have to adapt to stay competitive, meet consumers' changing expectations and ensure business success.
 

Read our whitepaper to learn about:
 
How consumers are moving online, what challenges they are facing and what solutions can help.
 
How digital transformation has become a wake up call for many Chief Information Officers (CIOs).
 
Why real-time monitoring and cloud optimisation are vital for business success.