["Geneos"]
["Product Information"]
"0"
"0"
Real time monitoring and investigation
Born in the most demanding environments on the planet, Geneos has unparalleled real time alerting & monitoring.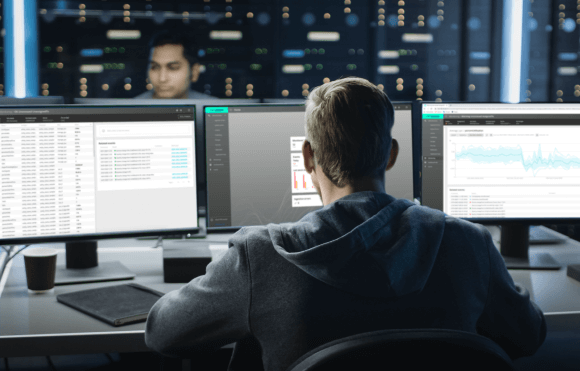 Resilience & Efficiency
Technology failure means business failure. ITRS Geneos provides peace of mind by monitoring your processes, applications, and infrastructure in real-time, and alerting or taking action when a problem is detected. Geneos was born in investment banking and capital markets, some of the most demanding environments on the planet. Today most companies face the same challenges and Geneos is here to ensure the lights are kept on. Smarter, better monitoring.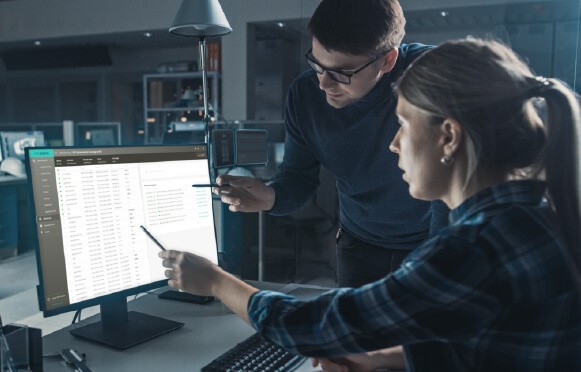 Technology to predict & prevent Failure
Geneos provides smarter monitoring for your infrastructure and applications across cloud, containerised and orchestrated environments. By utilising the hundreds of plugins, Geneos provides highly customisable Enterprise grade solutions designed for low latency, time critical, secure environments. We deliver operational resilience across your complex technology stack in order to keep the lights on.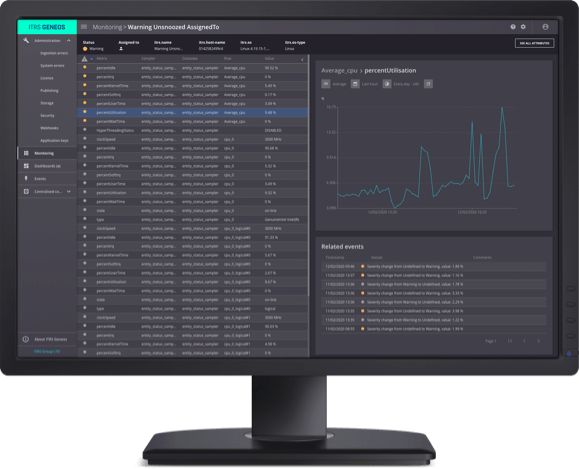 Gateway Hub
The Gateway Hub enhancement to Geneos provides Geneos with a new Web UI & accelerates an organisation's shift to noise reduction. 
Why choose Geneos?
Real-time alerting

Unlike some tools which suffer a 1-15minutes delay before triggering and alert, Geneos is can alert and take action in real time. This is critical when the cost of an outage is measured in minutes or seconds.

Open APIs

Geneos is designed for interoperability through its Gateway Hub component. It provides a fully-featured REST-based API, open publishing to Kafka and web hook integrations.

Anomaly Detection

Our technology creates operational resilience for enterprises in demanding environments.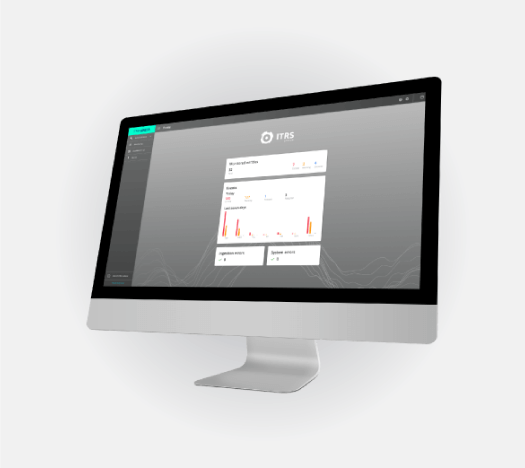 Key Features within Geneos
Monitor infrastructure and application in cloud and highly dynamic environments
Built to run in time critical, secure, regulated environments
Seamless pre-built integrations with hundreds of applications
Highly customisable enterprise scale solution
Single pane of glass visibility with user level customisable views
Drill down from business impact to detailed view
Powerful and flexible rule and alert engine
Interactive commands and automated actions to remedy issues
Complete observability combining metrics, events, logs and traces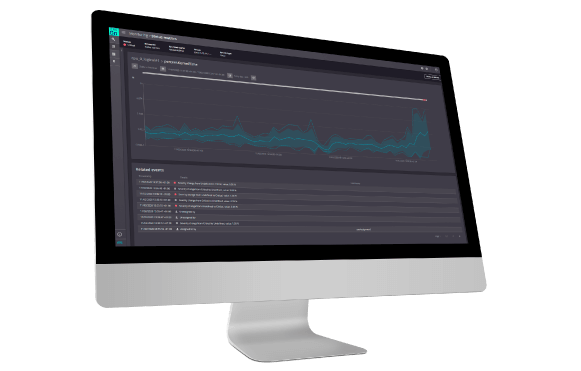 Market Data Monitoring
Effective, flexible and open
Analyse in real-time the health and integrity of market data sources