["Synthetic Monitoring"]
["Product Information"]
"0"
"0"
Get Performance Data Directly from the Source - Your Users
Harness Your Actual User's Experience
Harness your actual user's experience and collect and quantify website performance and user data directly from your site's visitors with Real User Monitoring (RUM).
Website Speed Per Country
See your user concentrations and website performance based on location. Compare your website performance throughout different countries in the world and improve accordingly. Drill down to dashboards that contain data per country. Also, for Australia, Canada, and the US view data per state/province!
Load Time Breakdown per Dimension
Cut the guesswork and see in which exact corner your load time can be improved, with rich data including DOM duration, render duration, time to first byte and page ready time. Track which browsers and operating systems your users use to access your website and how fast your website loads for each of them. Monitor the true mobile experience by inspecting load times from visitors that access your websites from their mobile device.
Page Views vs Performance
Get a full overview of your visited pages and see how they compare performance wise to pinpoint problem pages. Spot trends in your charts and quickly see your load times during peak business hours.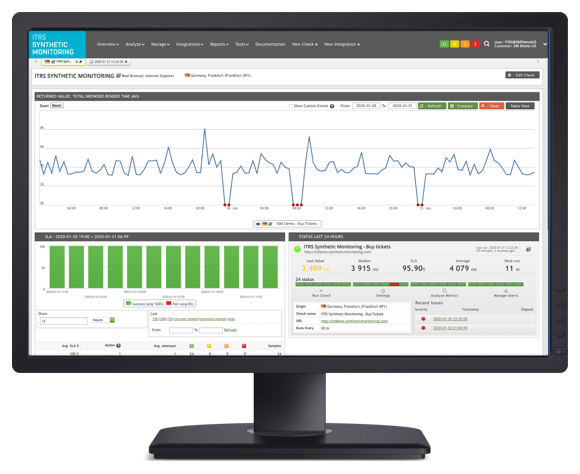 Use Real User Monitoring (RUM) in Combination with Synthetic Monitoring
RUM gets you data from real users when they browse your website. Synthetic Monitoring connects to your site at a specified interval, initiated by our software from one of our 209 worldwide locations. Two different approaches, but they're most powerful when combined.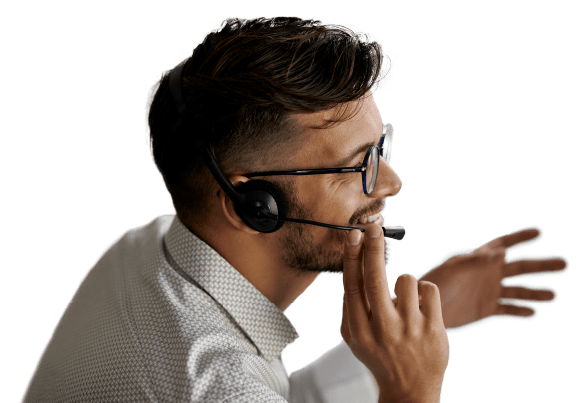 How Can We Help You?