What's new with Capacity Planner?
Right-sizing flexibility, and more exciting features...
Increasing popularity of cloud technologies makes it more important for the need of optimising resource utilisation and capacity.  Regardless of SaaS Cloud, On-premise Cloud or Hybrid Cloud model that you are deploying, businesses must continue to monitor, manage and analyse the workloads. With ITRS Capacity Planner, by generating data from the entire business estate across servers, cloud operations and virtual machines etc, analysing it and then modelling it on different scenarios, firms can make informed decisions on how to optimise their estates and maximise their ROI on IT investment. 
Here's some new highlights of the latest release of ITRS Capacity Planner:
Improved right-sizing flexibility
New UI options have been added to give you more flexibility when right-sizing. You can now specify a minimum number of vCPUs to be used in the operation and the minimum allowable memory configuration. You can also configure the buffer used when ensuring a level of headroom is available after right-sizing. The right-size operations window has been updated to include new entry fields:
Buffer
Minimum number of vCPUs
Minimum capacity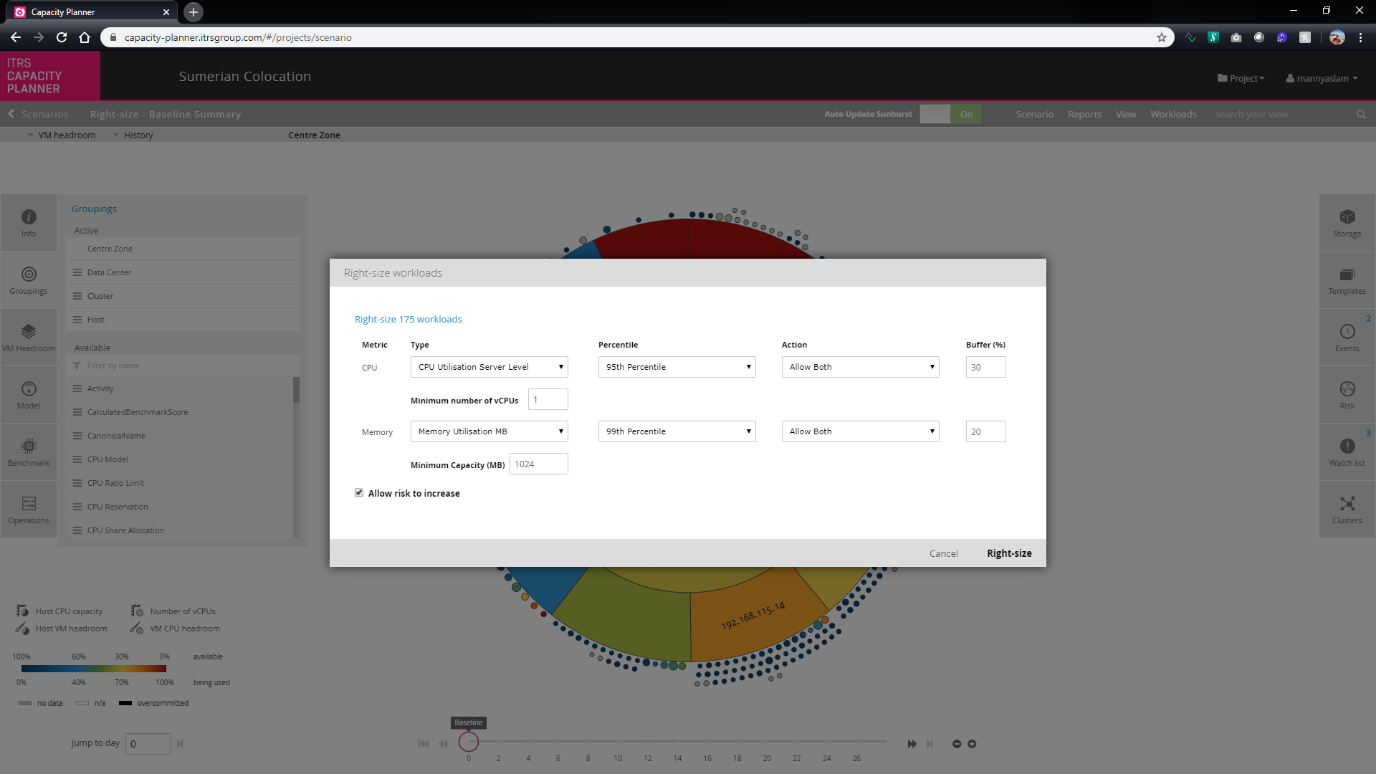 Automatically detect idle workloads in groupings
A new dynamic grouping called Activity has been introduced for each workload. The value of this is set depending on the statistical demand profile of CPU, Memory, and IO metrics in a chosen model. The values are high, low, idle, normal, and unknown.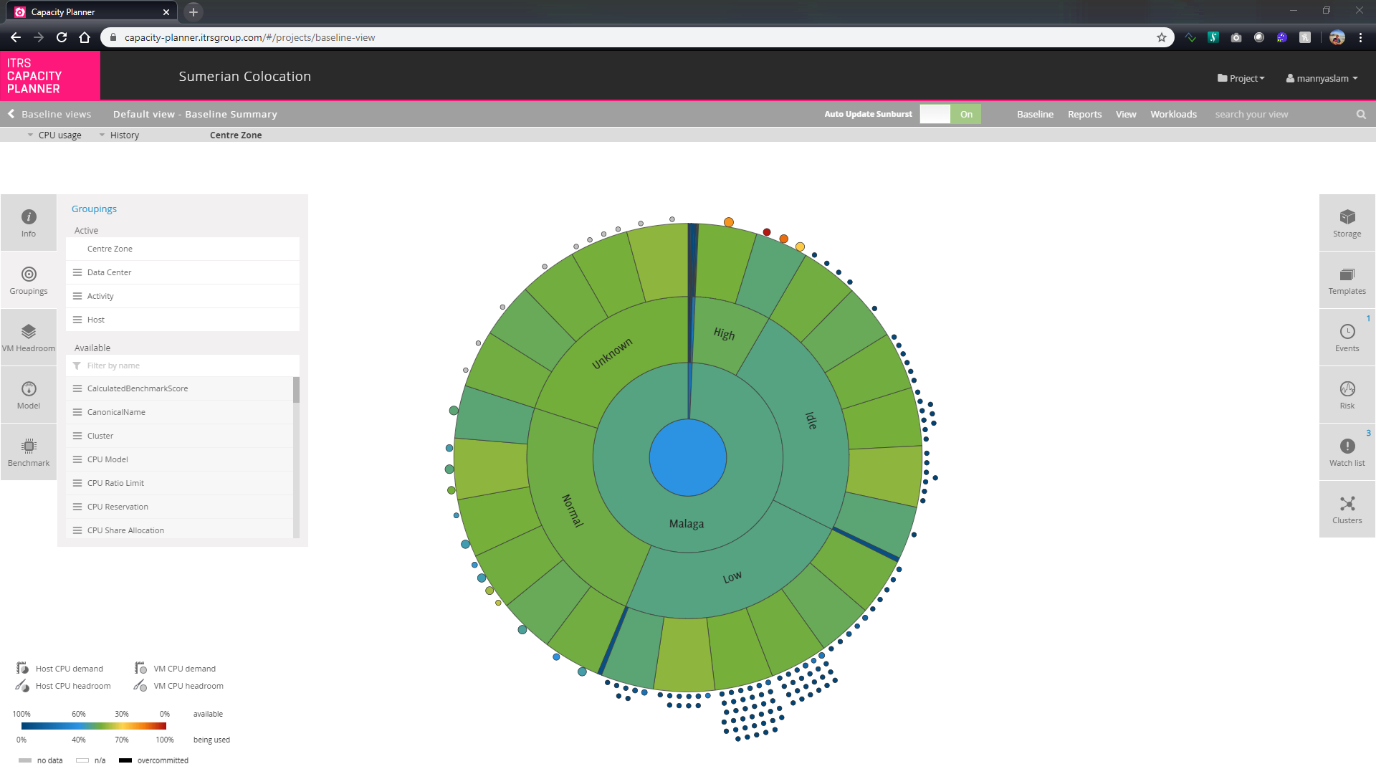 Data insertion API
A new API has been developed allowing for more flexibility in modelling server environment in Capacity Planner. It provides the following:
Access to Capacity Planner modelling tables.
Allows the integrator to create new entities, and metrics and properties for those entities.
Allows the integrator to provide time series data for those metrics.
More information about the newly released Capacity Planner v103 can be found here. 
To learn more how ITRS can support you on optimising your estates capacity, please contact us.