["Synthetic Monitoring"]
["Solution"]
"0"
"1"
Digital Experience Monitoring
Discover, track, and optimise web-based resources and the end-user experience.
Digital Experience Monitoring and Operational Resilience solutions - How they work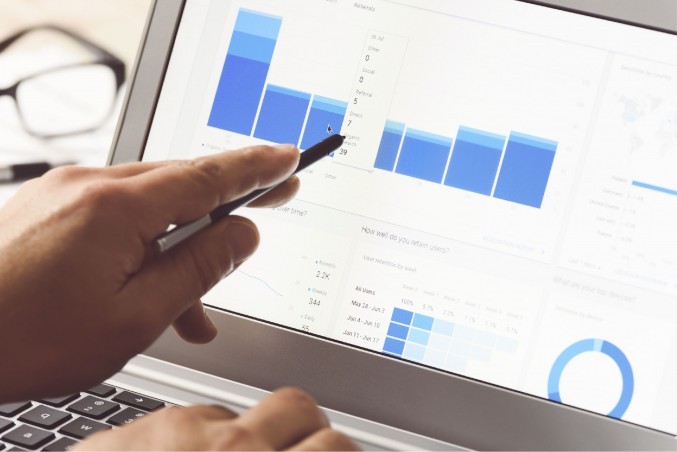 The digital experience monitoring tools you need to ensure uptime & performance across your websites, applications, and APIs
Company and customer alignment is critical. As websites and applications become increasingly more complex, interactive, and difficult to manage, your teams need a solution to monitor all your online assets: website uptime, web performance, web applications, and APIs.

Digital experience monitoring protects your brand's reputation and revenue by keeping your team aware of the changing status of your brand's web presence.
DEM is growing at a 10% compound annual growth rate and by 2023 60% of digital business initiatives will require IT operations to report on users' digital experiences.
Gartner's Market Guide for Digital Experience Monitoring
Although only 33% of organisations are using a dedicated digital experience monitoring solution today, nearly half of IT leaders are now likely to invest in these solutions as a result of the events of 2020, according to a NetMotion survey.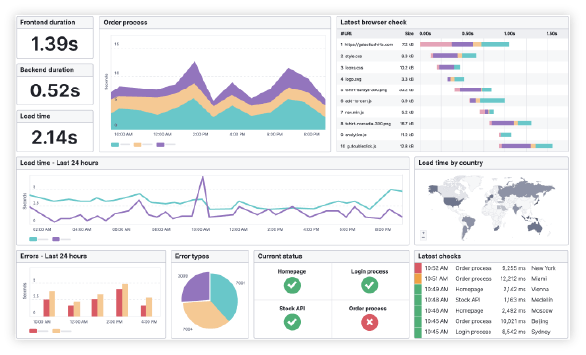 Get real-time performance metrics directly from the site's users with Real User Monitoring
Synthetic Monitoring safeguards the user's digital experience, and Real User Monitoring (RUM) brings digital experience monitoring full circle by tracking the visitor's actual experience while using the site.

RUM's aggregated reporting gives insight into user experience based on user location, device type, operating system, and browser. Spot latency affecting actual users and optimise for the devices and browsers your visitors use most.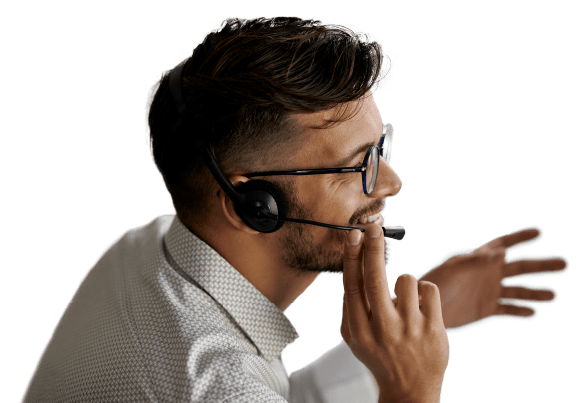 Want to know more? Get in touch